»(Feb) Kinky Boots
»(Mar) Beretta's
»(May) McClelland Gallery
»(Aug) Trios Lunch
»(Sep) Vintage Clothing Tou
»(Oct) French Deli
»(Nov) Melbourne Cup
»(Dec) Christmas Lunch






















The Pink Slips host regular social get togethers for enthusiasts of Chrome Bumper Cars. With our emphasis on seeking out interesting venues and good value lunches, we hope to provide something of interest for everyone.
Check in on this page for details of upcoming activities or ask any of our lady members at our events for info.
Please help our planning by R.S.V.P. for our luncheons, use the number and contact provided or email cruisinletsgo@hotmail.com
UPCOMING EVENTS For 2017
To contact the Pink Slips speak to one of our members at the LGC tables or email us at cruisinletsgo@hotmail.com
---

Pink Slips Lunch at Trios
Friday August 4th from 12 noon.
Grant Street Cranbourne.
Join in for lunch at Trios Bistro Cranbourne. This popular venue always delivers an enjoyable get together.
To help us make our table reservations, please register on the sign-up sheet at any LGC event or email us at cruisinletsgo@hotmail.com
---

Lunch at La Casa Sawtellis in Tooradin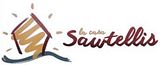 Friday Sept 8th
Located on the 129 Sth Gippsland Highway, this restaurant has quickly become a local favourite. Join us for lunch from 12 noon and find out why. Please register to reserve your seat at our booked tables.
---

The Little French Deli

September 29th (NOTE NEW DATE)
will be at 524 Nepean Hwy Bon Beach (just past Bon Beach station, street parking is available) Our booking is from 12noon.
The Little French Deli is a different venue for our October lunch. It will be a set meal, with a French flavour, for $20. You can spoil yourself with a choice of delicious sweet French treats, and tea or coffee at your own cost. Join us for a fun catch up. Please register on the sign-up sheet at any LGC event or email us at cruisinletsgo@hotmail.com
---

Melbourne Cup Carnival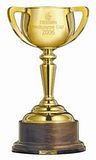 Tuesday 7th November
Pink Slips invite you to frock up and enjoy our version of the 'Birdcage' at the Sober Mule Cafe from 12 noon. Snacks on arrival, buffet lunch, prizes for 'fashions on the field', Cup sweeps and a Cup Calcutta all adds up to a fun afternoon. After the running of the Cup, there's live entertainment to run us into the regular cruise night from 5pm. Tickets available from September Cruise Night.
---

Pink Slips Christmas Lunch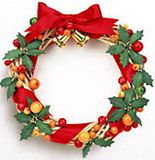 Friday December 8th
The Cranbourne Botanical Gardens will be the location for this year's Pink Slips Christmas Garden tour & Lunch. Put the date in your diaries now. Cost of guided garden tour is $6.50 and leaves the information centre at 11:00am for return for lunch at 12 noon. Reserve your place in the garden tour and lunch by registering at the LGC tables at events or by email to cruisinletsgo@hotmail.com
---

The Entertainment™ Book is a restaurant and activity guide that provides special 25 to 50% off and 2-for-1 offers from many of the best restaurants, hotels and entertainment throughout Australia.
You can purchase your 2015-16 Book from Kerin at the LGC tables for $65. We've found the book a great deal. You only need to use a couple of times to get your $65 back. Very popular with the Pink Slip girls at the functions they host.
---
We hope the Pink Slips pages will be a fun way for the ladies to stay in touch if you have any photos and news please e-mail cruisinletsgo@hotmail.com